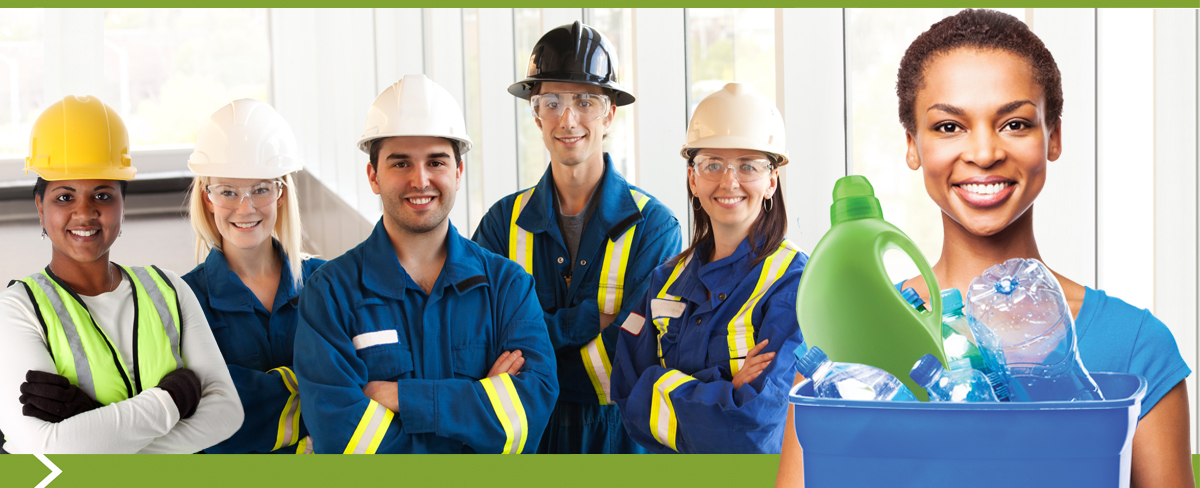 Become a Sponsor of the Your Bottle Means Jobs Campaign
Help be a Job Creator in the Carolina's and Get the Recognition of Your Industry, Your Community, and Consumers.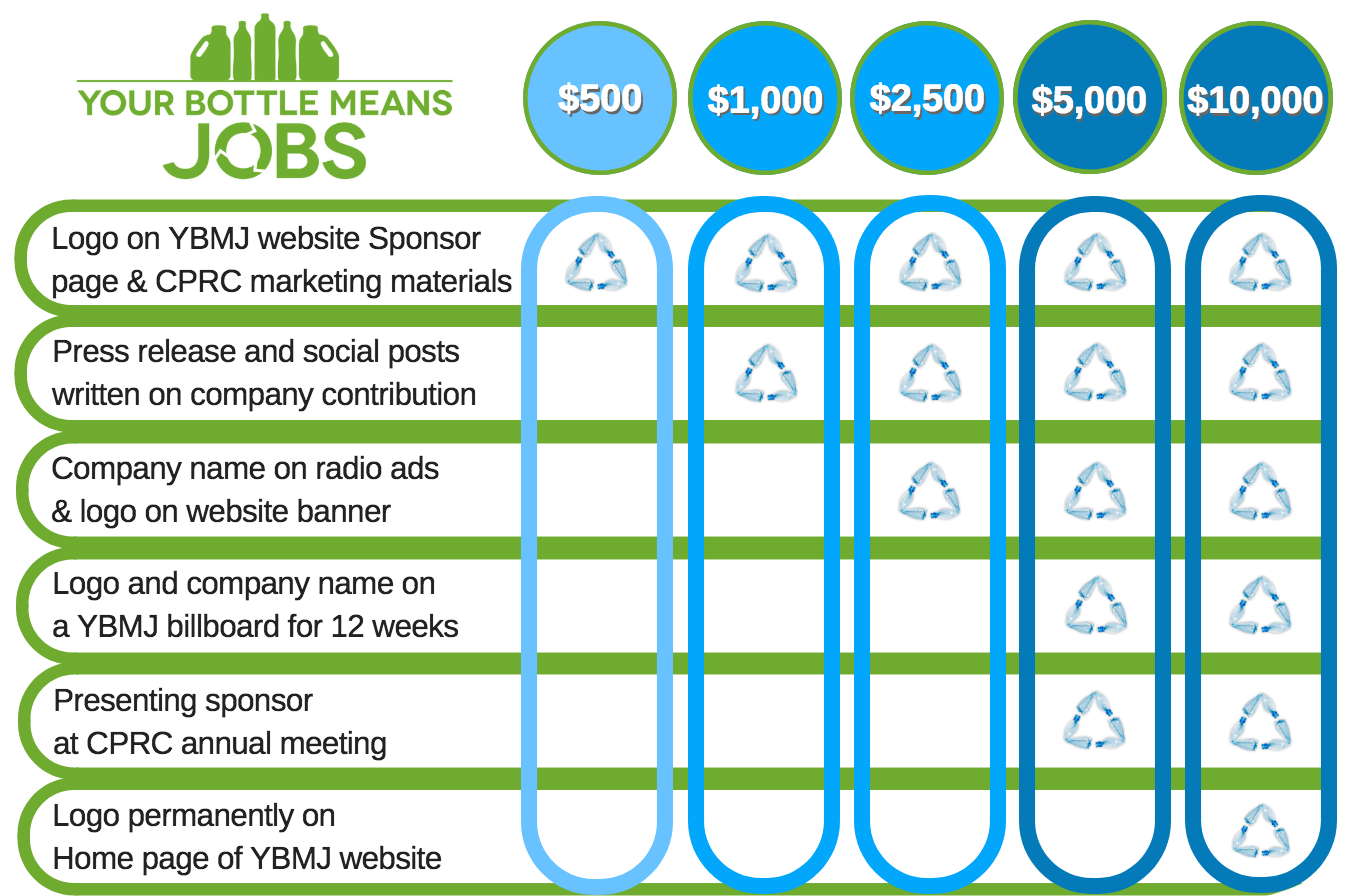 Small change leads to big returns... Your dollar goes far! If you would like to sponsor specific items for the YBMJ campaign instead of the packages listed above, please mention so in the sponsorship form below.
All sponsors of the Your Bottle Means Jobs campaign receive the PROUD SUPPORTER graphic pictured below. You can use this graphic on your website, to display in your business, and to show your community that you support creating jobs in the Carolinas.
Your Bottle Means Jobs Sponsorship Form
Please consider supporting the Your Bottle Means Jobs campaign. You'll be contributing to a 2 state campaign getting the message out to consumers to recycle more plastic bottles thereby helping create jobs in the Carolinas. Fill out the fields below to have a member of our team contact you about your level of sponsorship:
*Required
**By submitting this form, you give the CPRC permission to contact you periodically with recycling related messages. You can unsubscribe at any time. CPRC will not disclose your email to any third party companies.  
---
Your Bottle Means Jobs is an innovative multimedia campaign to encourage more recycling by highlighting the fact that there is a robust plastics recycling industry in North and South Carolina. These companies have to import recycled bottles from Latin America, South America, Canada and bottle bill states, while we throw away 70% of those generated in the Carolinas.
How can we turn that around? Our spring 2017 multimedia campaign in the Raleigh-Durham marketplace saw a 2% increase in the amount of recycled plastic bottles sold by area Material Recovery Facilities (MRFs) - proving that Carolinians are willing to recycle more to benefit the economy and local business. The Carolinas Plastics Recycling Council is raising $100,000 to replicate the Your Bottle Means Jobs multimedia campaign in Charlotte, NC, Greenville, SC and other cities to stimulate more recycling. Sponsorships will last for one year, as we plan to execute each campaign within the same year the funds are raised.  The call to action of this unique recycling campaign is for every household in the Carolinas to recycle 2 more plastic bottles per week creating hundreds of jobs in the Carolinas. This initiative connects recycling to an economic benefit we all support: more jobs.
You can share your company's story by supporting this distinctive campaign.